Take a deep breath, you can do this!
Nervous about coordinating outfits for your family photo shoot?  There are 15 million strategies (approximately) when it comes to picking a wardrobe for your family photo shoot.  Here are 10, from least complicated on up.
But before I get into it, stop worrying so much! Step back and look at the big picture:  the most important thing is that your family is getting together in one place to document yourselves.  Yay, you!  Getting everyone together AND in a photo is the biggest win of all.  And for those adults who are grumbling about it, remind them they are never again going to be as young looking as they are now.  Let's do this!  
1. Let everyone in your family pick out their favorite solid-color shirt.  When you put the shirts together, do they clash?  If no, you're good!  If yes, pick out the offending shirt and that family member gets to pick again.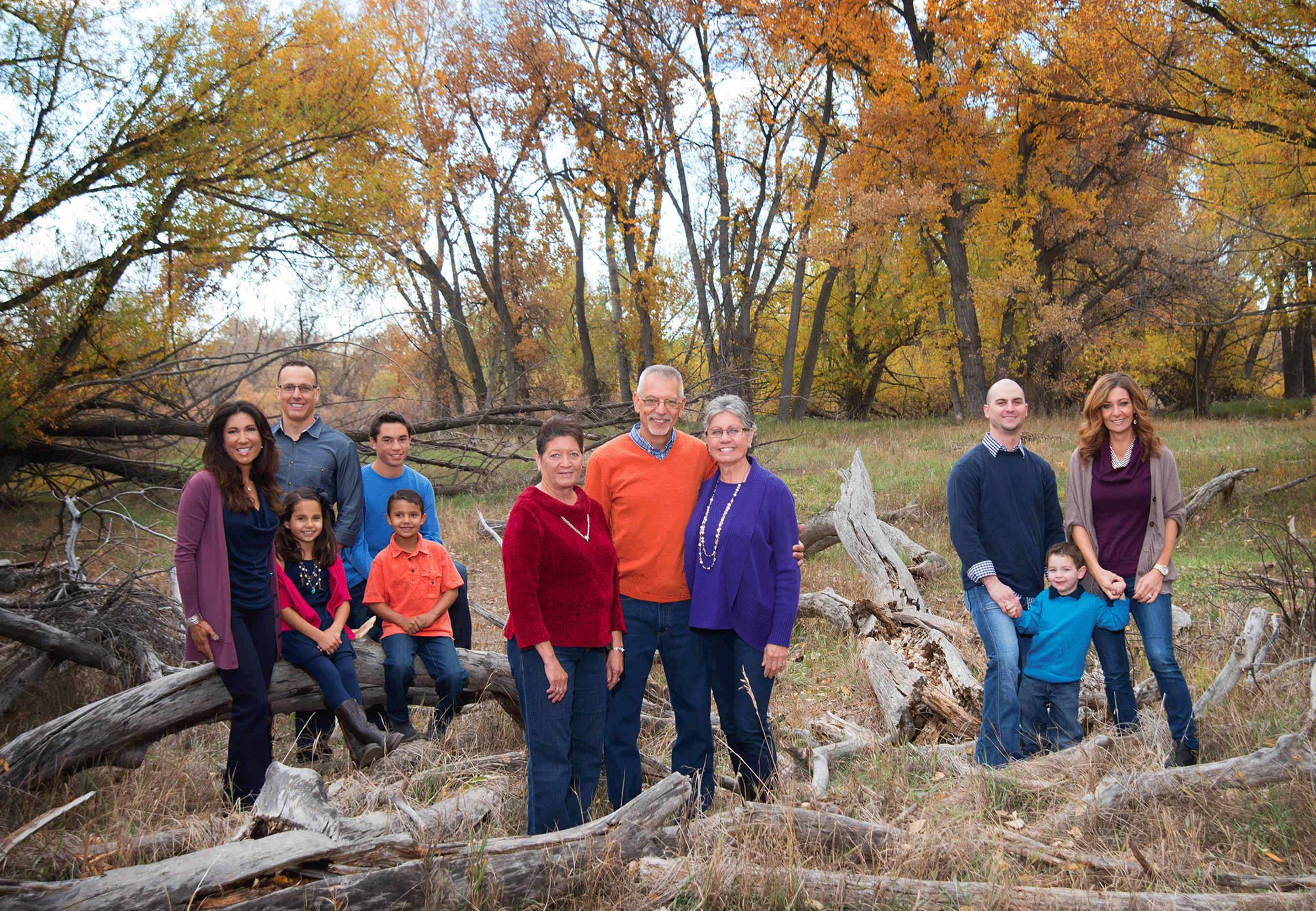 2. Choose colors from your home.  Take a look at the room where you'd like to hang the final product.  Does it happen to be grey with teal blue throw pillows?  Hey - grey & teal clothing!! Is there a yellow planter in the corner?  Maybe a yellow scarf makes the cut.  There is also style to consider here — if you're looking to fill a very formal room, you might pick slacks and skirts. But your game room might scream for shorts and jeans.  
3. When in doubt, go with denim blues and grey — I will suggest this when dealing with extended families, especially a family that has a lot of men.  Jeans will look great, a couple of plaid shirts with blue or grey (it seems every man owns at least one!). . . keep it simple!  This is my first suggestion when photographing extended family from out of town.  You can't shop for everyone, so give them a simple directive.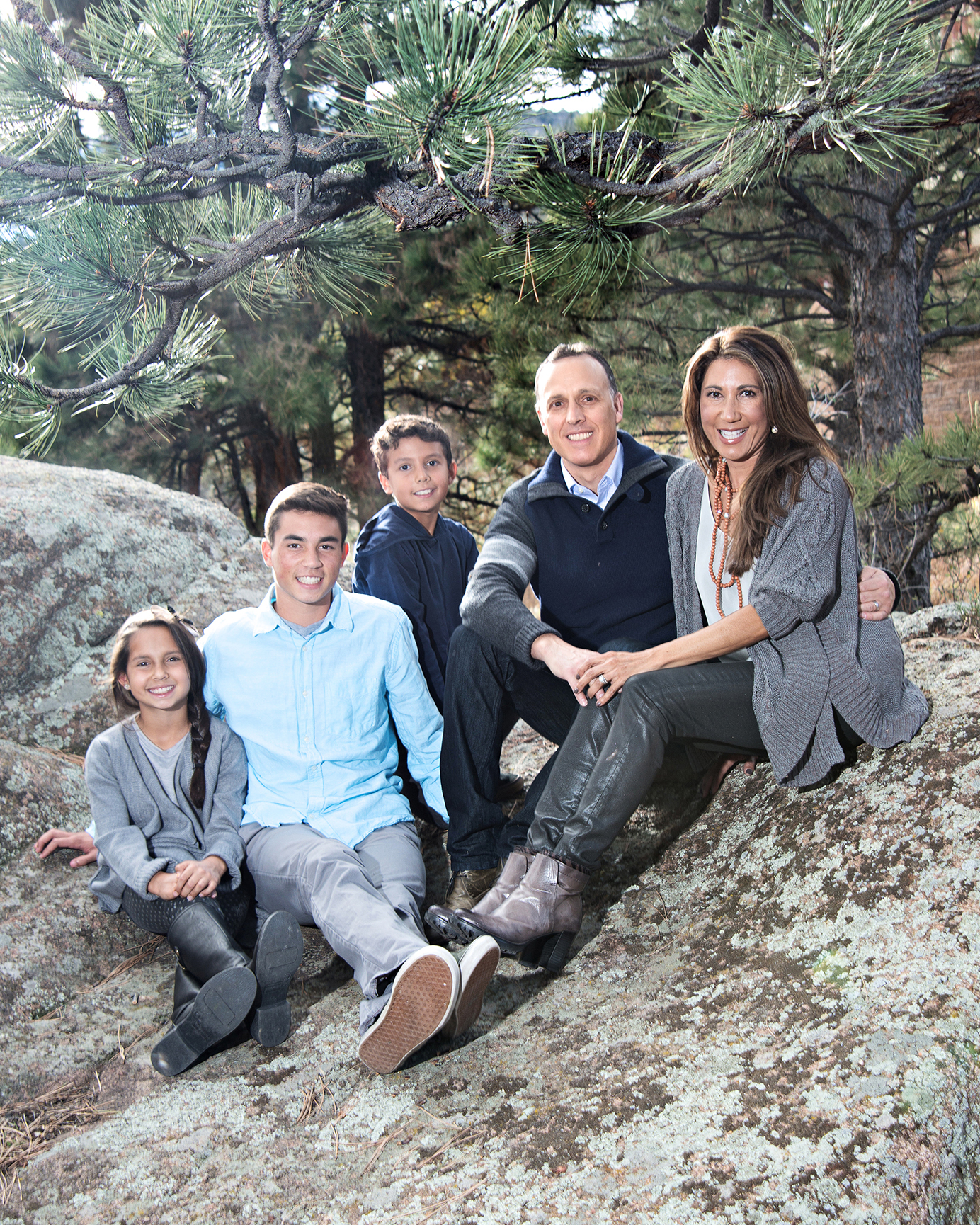 4. Don't match — coordinate!  If you can shop at the same store (or within the same brand), coordinating is a lot easier.  Stores like Gymboree are ideal for smaller kids — they're sectioned by coordinating colors.   And if you feel like you need professional help (who doesn't?), find a salesperson you like at Nordstroms.  They will happily scout the store for your entire family. 
5. Into neutrals?  Great!  Muted colors and simple clothing help bring the focus to your faces.  Take a look at textures: denim, lace, corduroy, and a big chunky knit. 
6. Pick the statement piece first. If you have a dress or plaid shirt with a lot of different colors, pull colors from that for the rest of the family.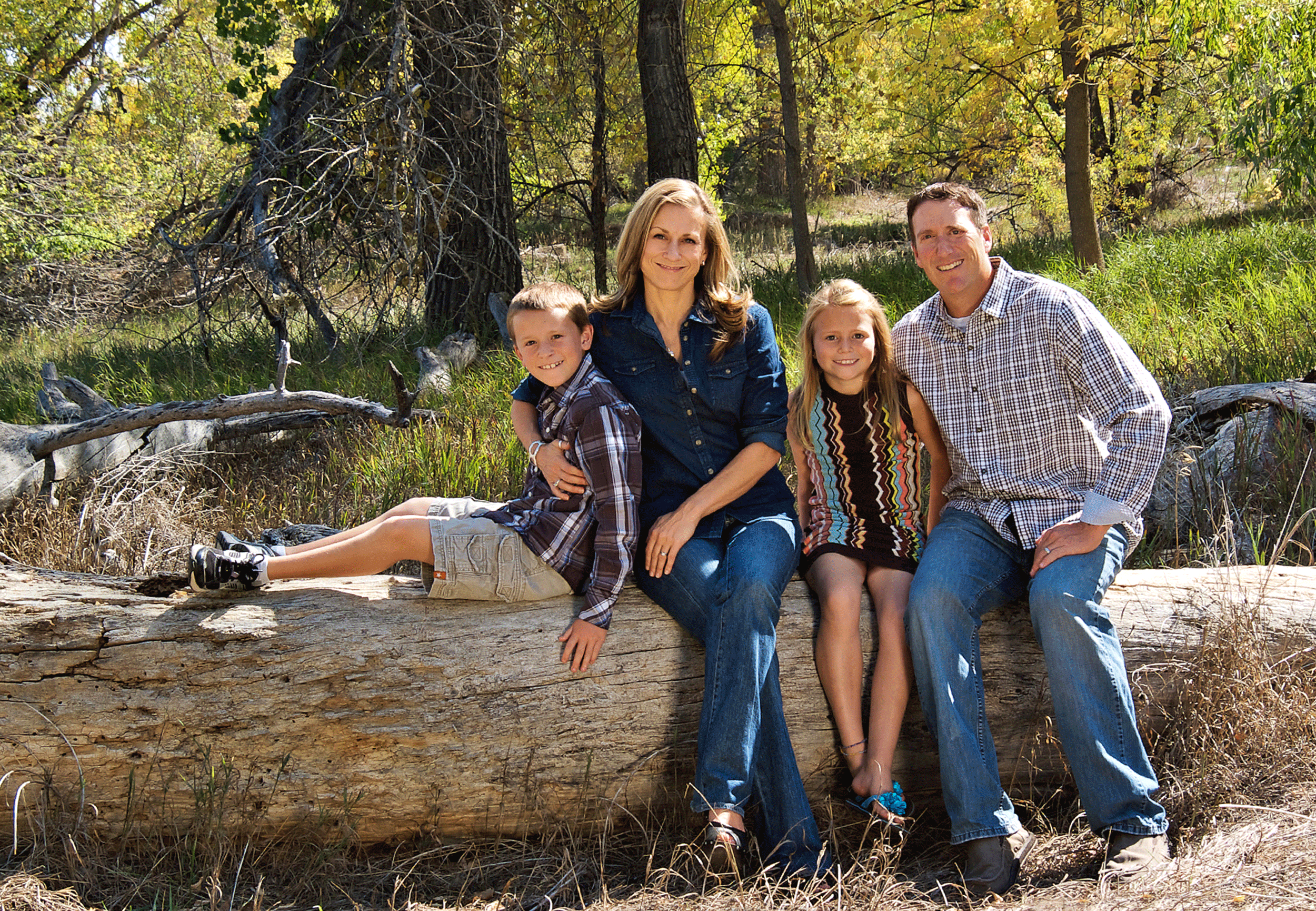 7. Consider the color wheel.  If you know your background is going to be the yellow leaves in the fall, the best colors for you are on the other side of the wheel: blue & purple.  If you've got green evergreens and a river behind you, oranges and reds will really pop.  If popping really isn't your thing, pick colors next to each other for more of a serene, coordinating look.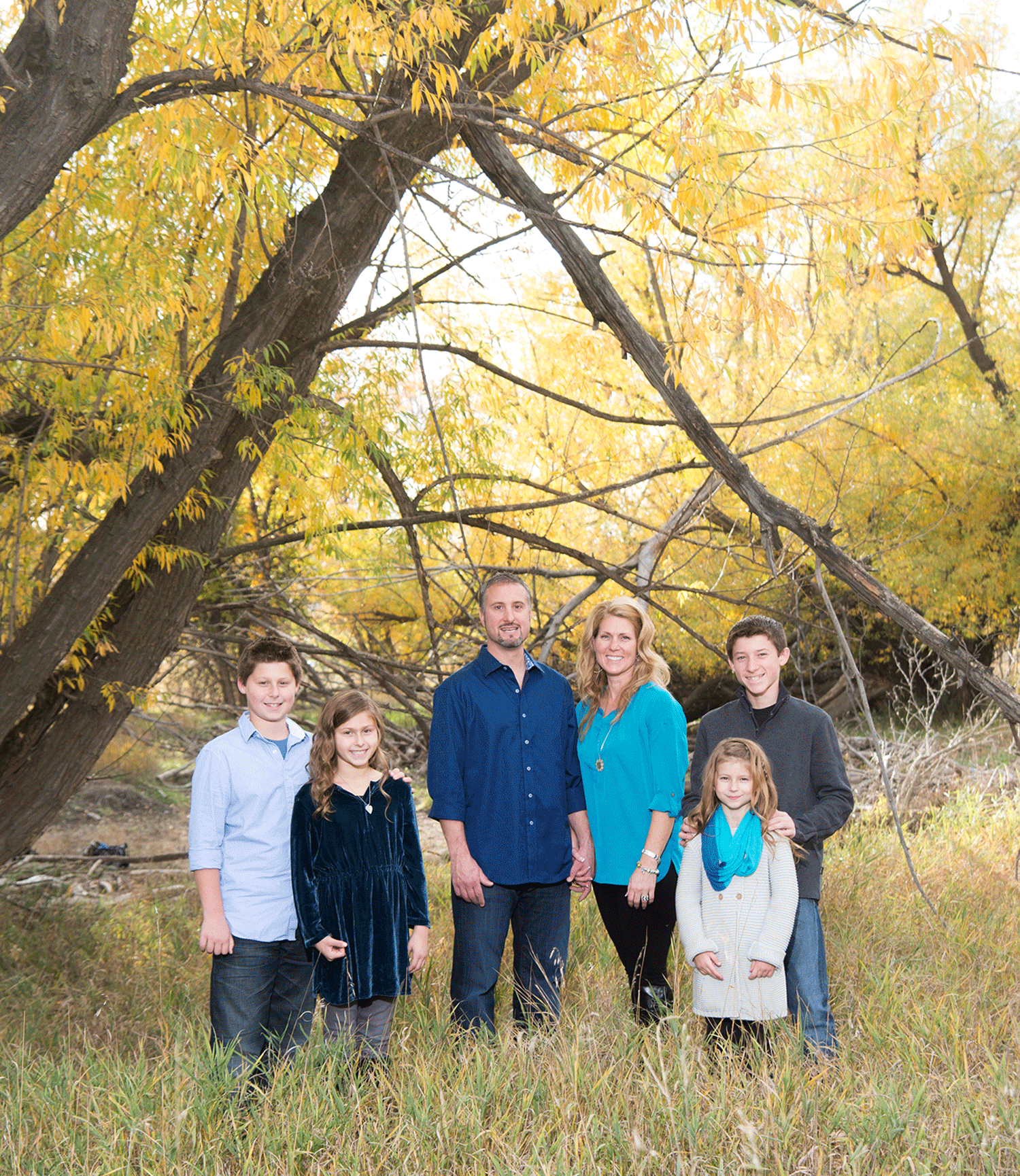 8. The Pop of Color.  Pick one or two 'happy' colors and use neutral details to tame them a touch.  Watch this: PINK, denim, navy, grey.  Boom!  Sub pink with orange or yellow — it still works! 
9. Pick your family style.  Here's some verbs to consider: Elegant. Classic. Boho. Preppy.  Mod. Goth.  Romantic.  Minimalist. Does something hit a chord for your family? Run with it! 
10. Still not sure?  Search 'family portraits' on Pinterest.  Find a picture with outfits you like, and copy it! 
Pinterest - what to wear for a family photo shoot 
While picking outfits for a photo shoot isn't something you want to wing the day of, please don't overthink it.  This photo is about your family, not the clothing.  
Have another tip for outfit planning?  Please share what has worked for you below!